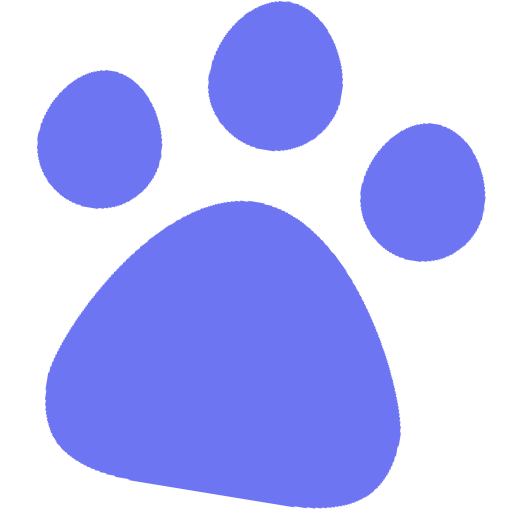 Be Highly Visible in 7 Flashing Colors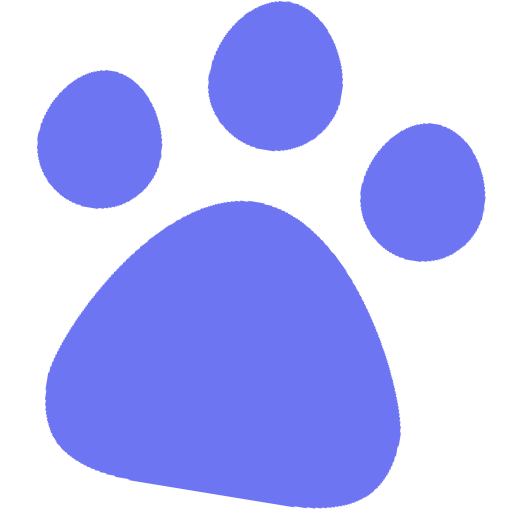 Waterproof & Safe For Rainy Walks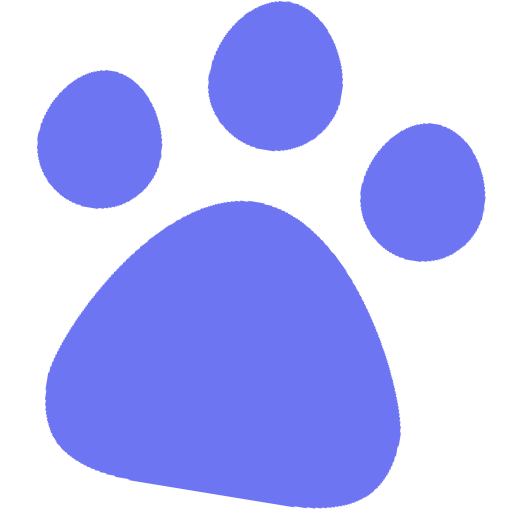 Strong & Easy To Use Alumiclip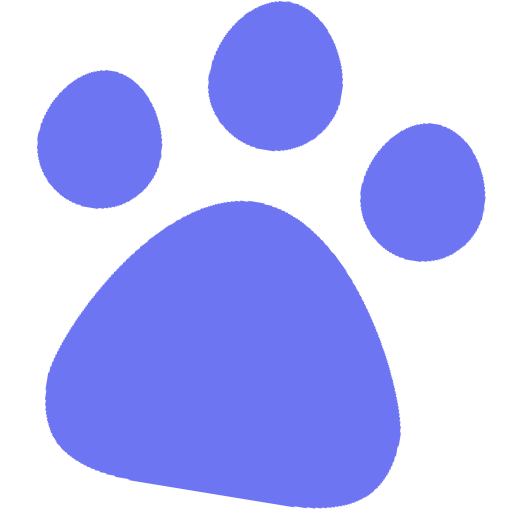 Soft & Breathable Dual Handles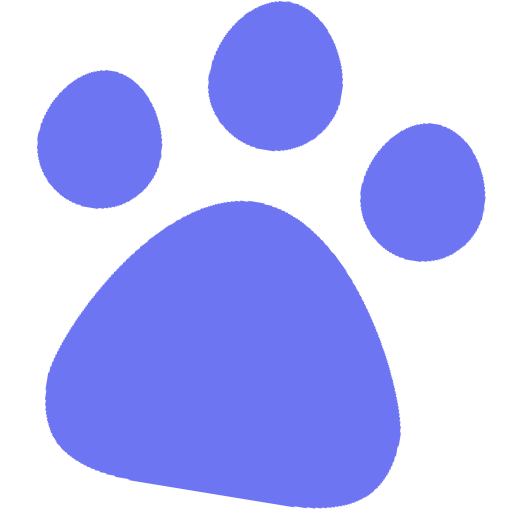 Long-Lasting USB Rechargeable Battery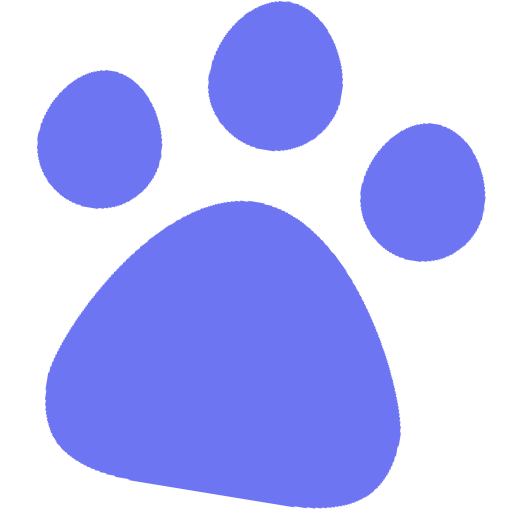 Be Highly Visible in 7 Flashing Colors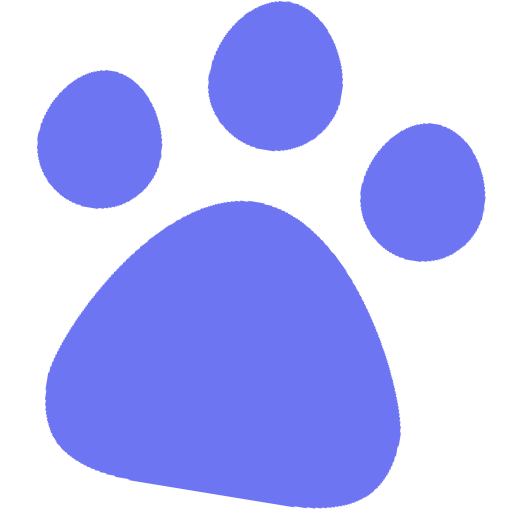 Waterproof & Safe For Rainy Walks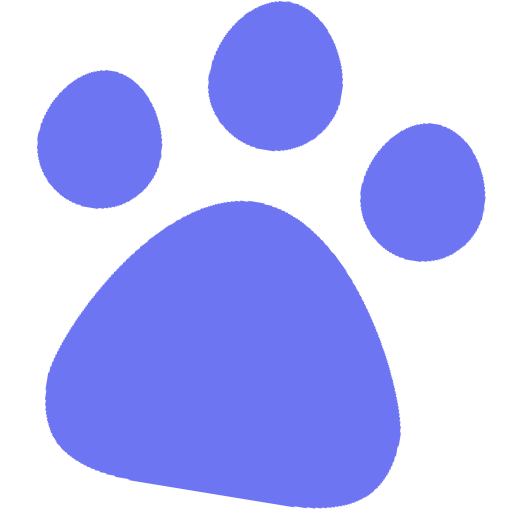 Strong & Easy To Use Alumiclip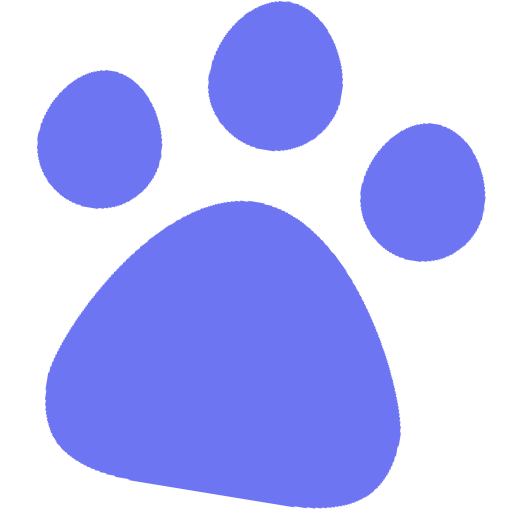 Soft & Breathable Dual Handles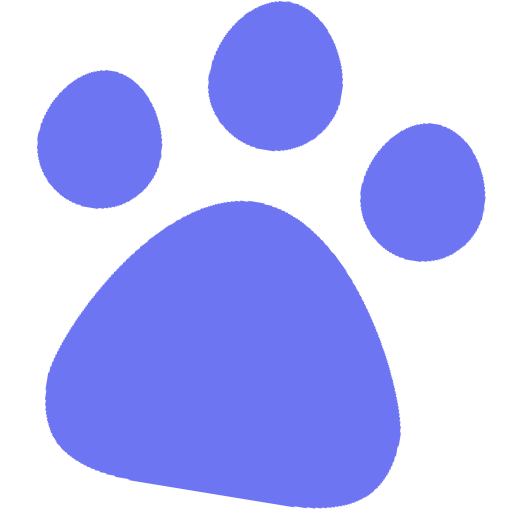 Long-Lasting USB Rechargeable Battery
| | | | |
| --- | --- | --- | --- |
| Size | Width | Length | Min. Tensile Strength |
| | | | |
| | | | |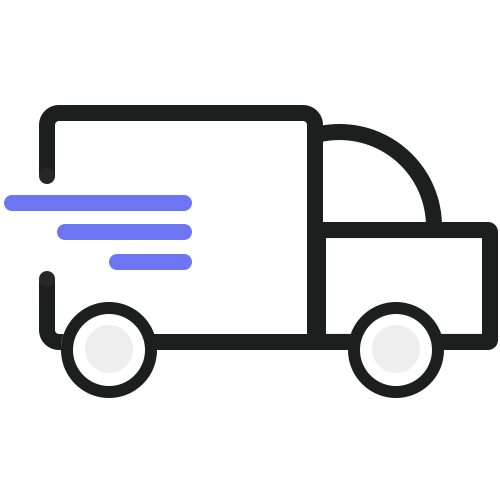 FAST & FREE Shipping Worldwide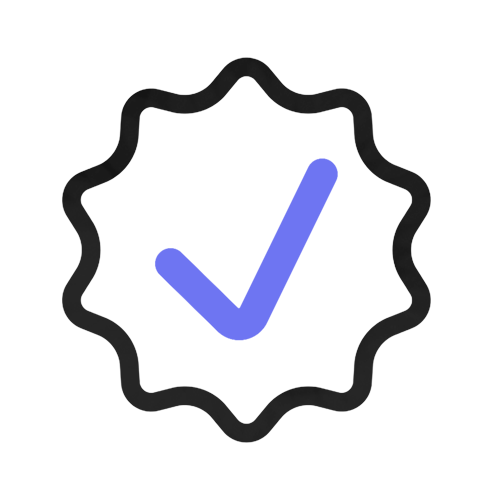 30-Day Money Back Guarantee
Buy Now, Pay Later via Afterpay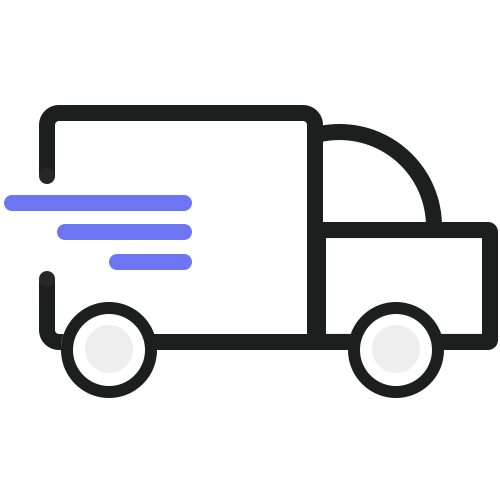 FAST & FREE Shipping Worldwide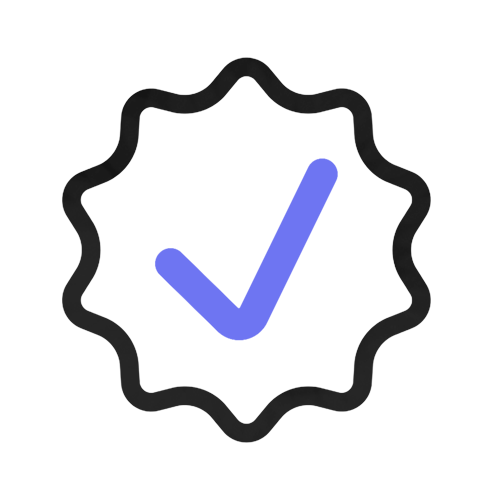 30-Day Money Back Guarantee
Buy Now, Pay Later via Afterpay
"The LED series is where function meets style and comfort."

"Dogness knows what dogs and dog owners care about."


The high-density nylon has a tensile strength of 5X more than a pet's weight.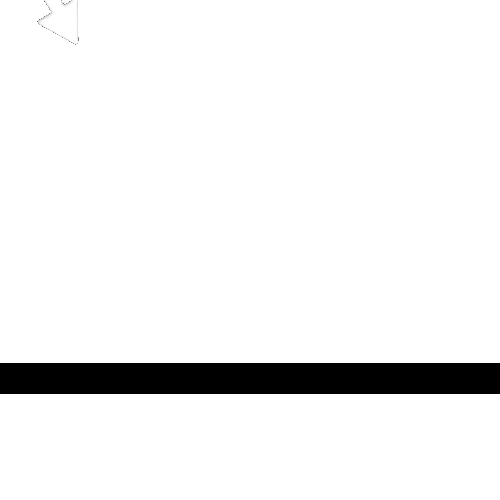 The reflective stitching on both sides guarantees its visibility even battery runs out.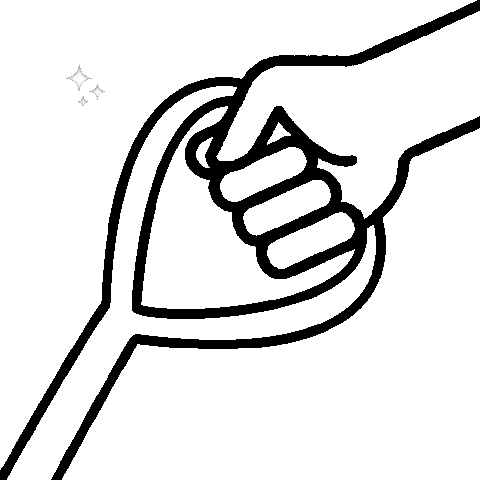 The neoprene padded handle makes holding the leash comfortable and easy on your grip.
The Night Warrior Walk Kit includes a Night Warrior Dog Collar, and a very strong dog leash in a matching color. Save 10% when you buy them together.
Be the Coolest Dog at the Park.
"Awesome and bright, like a flexible glow stick!" - Daniel O. USA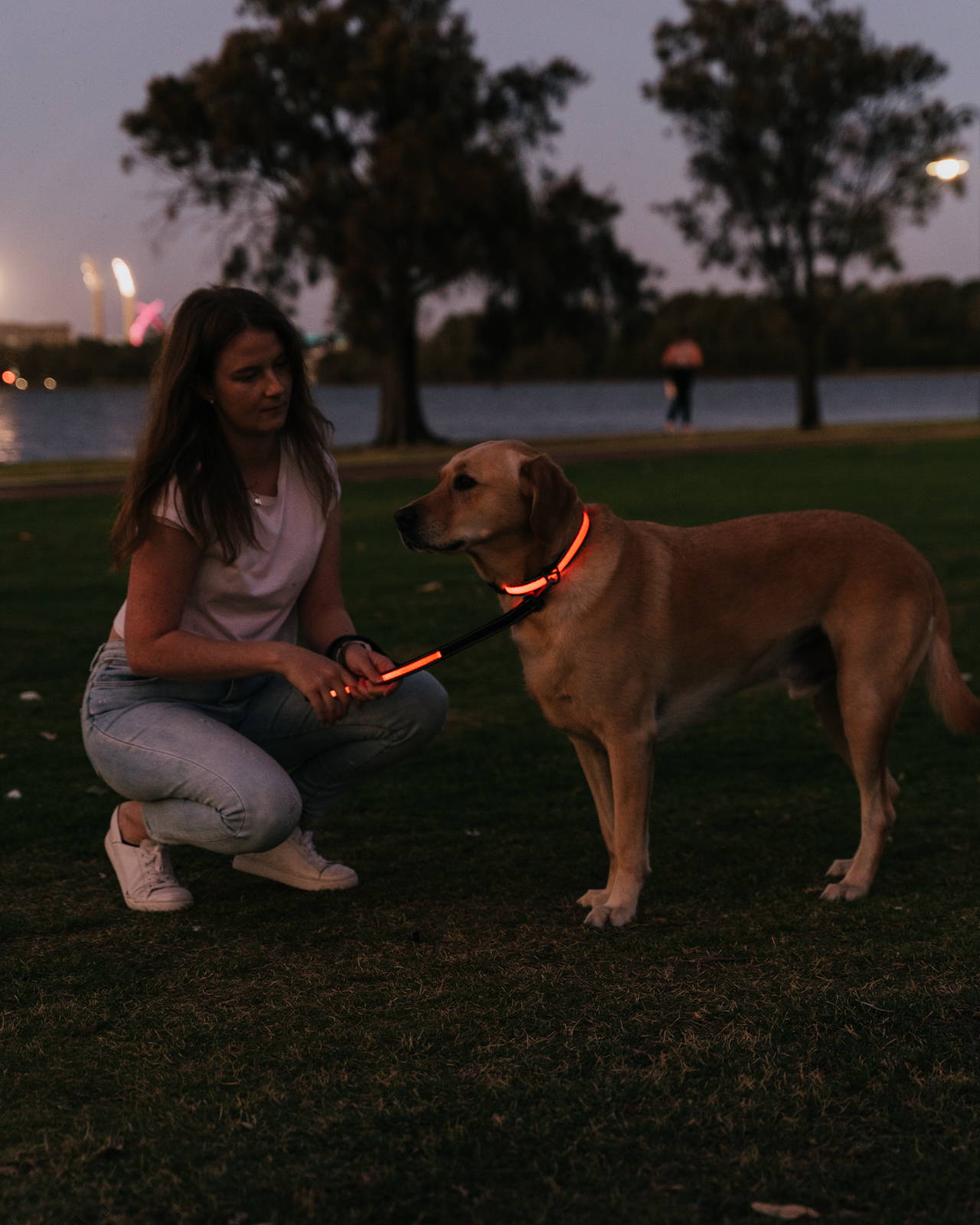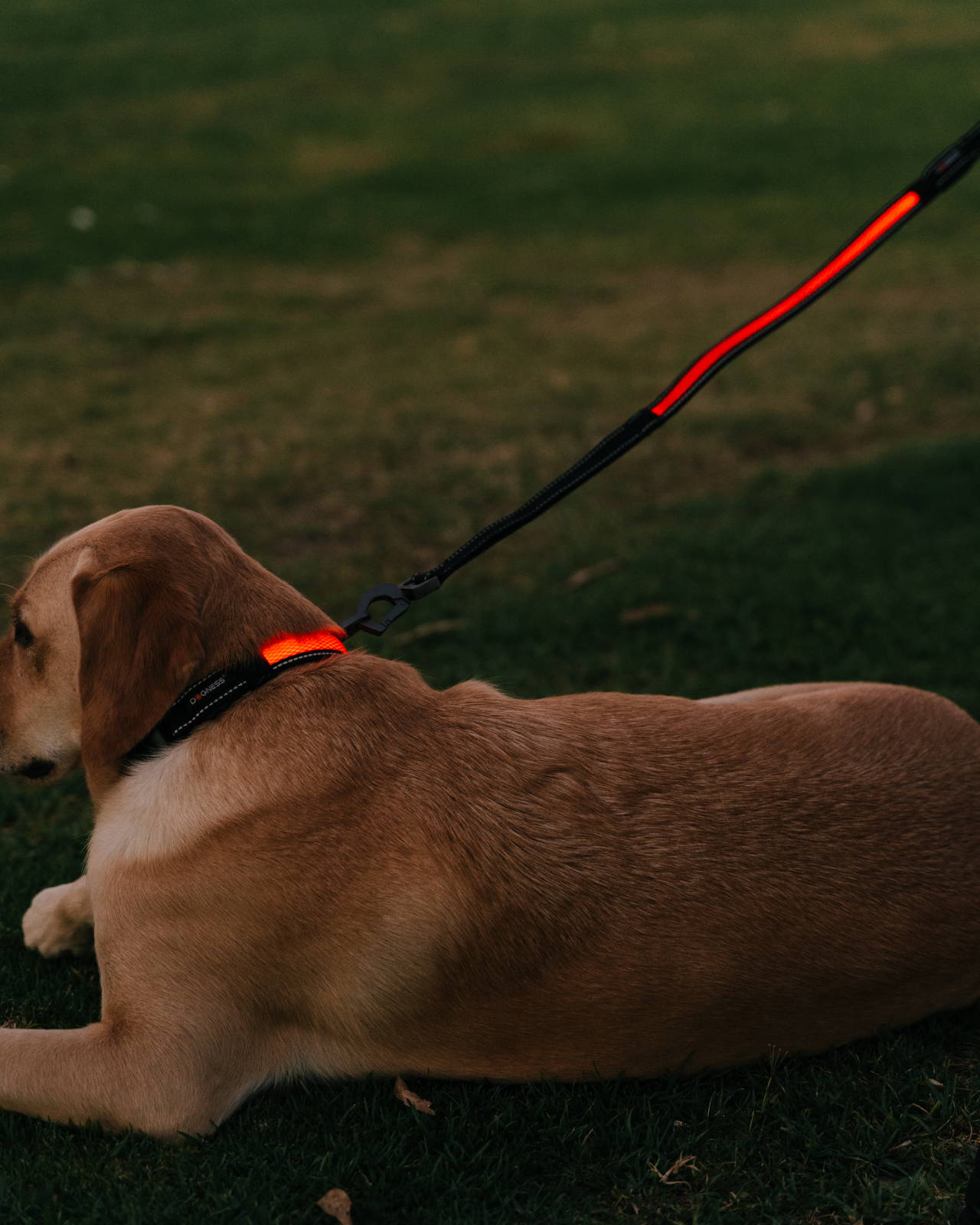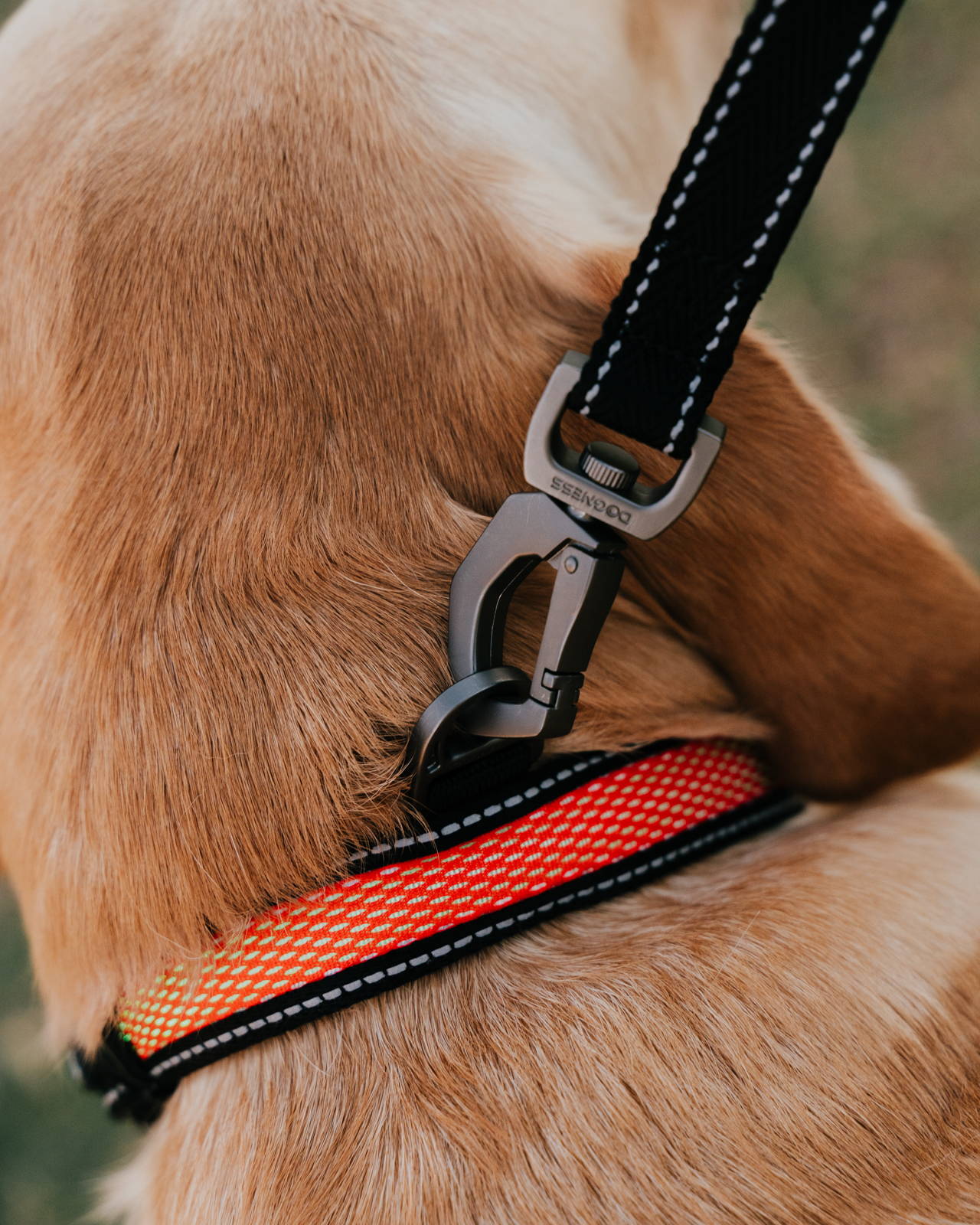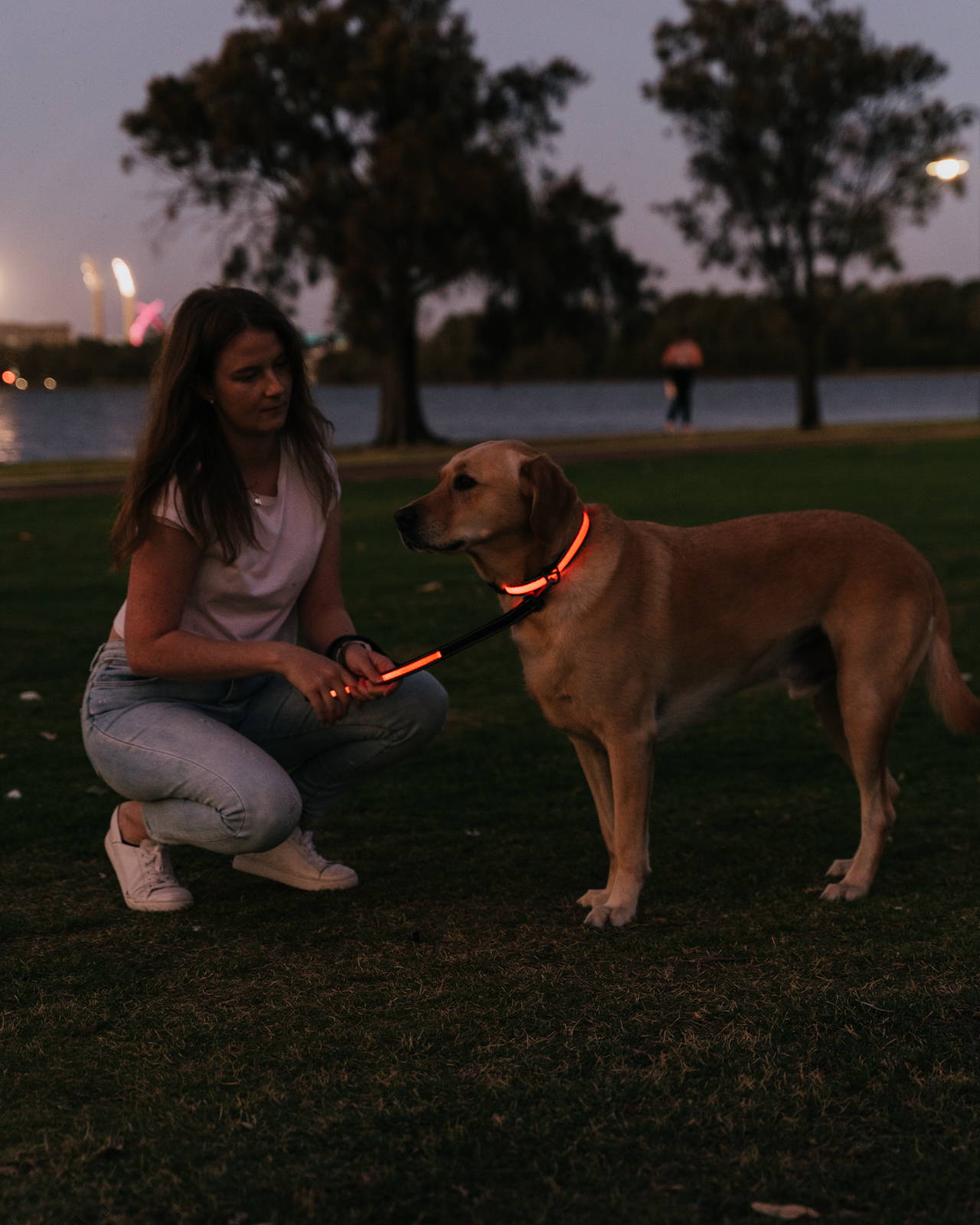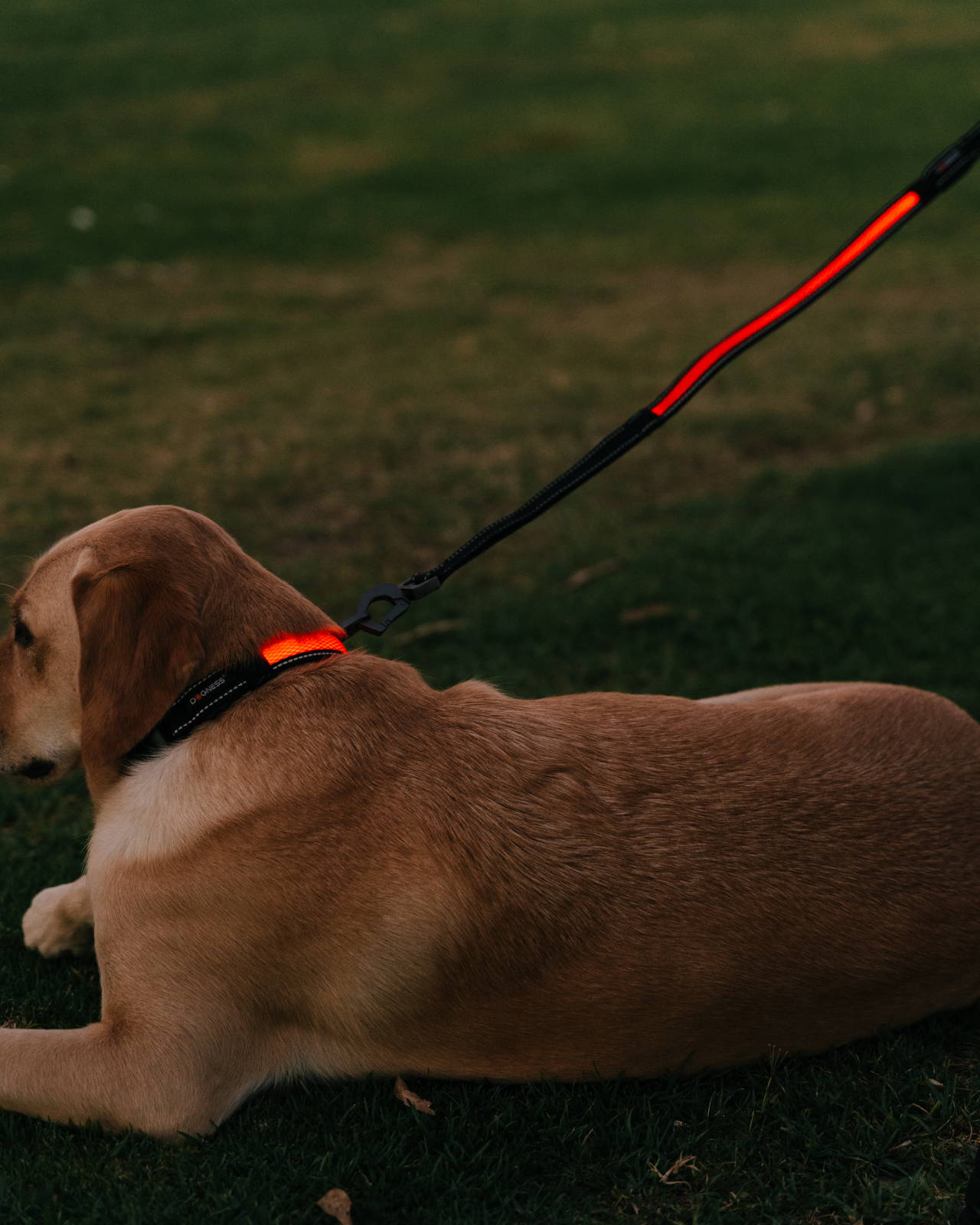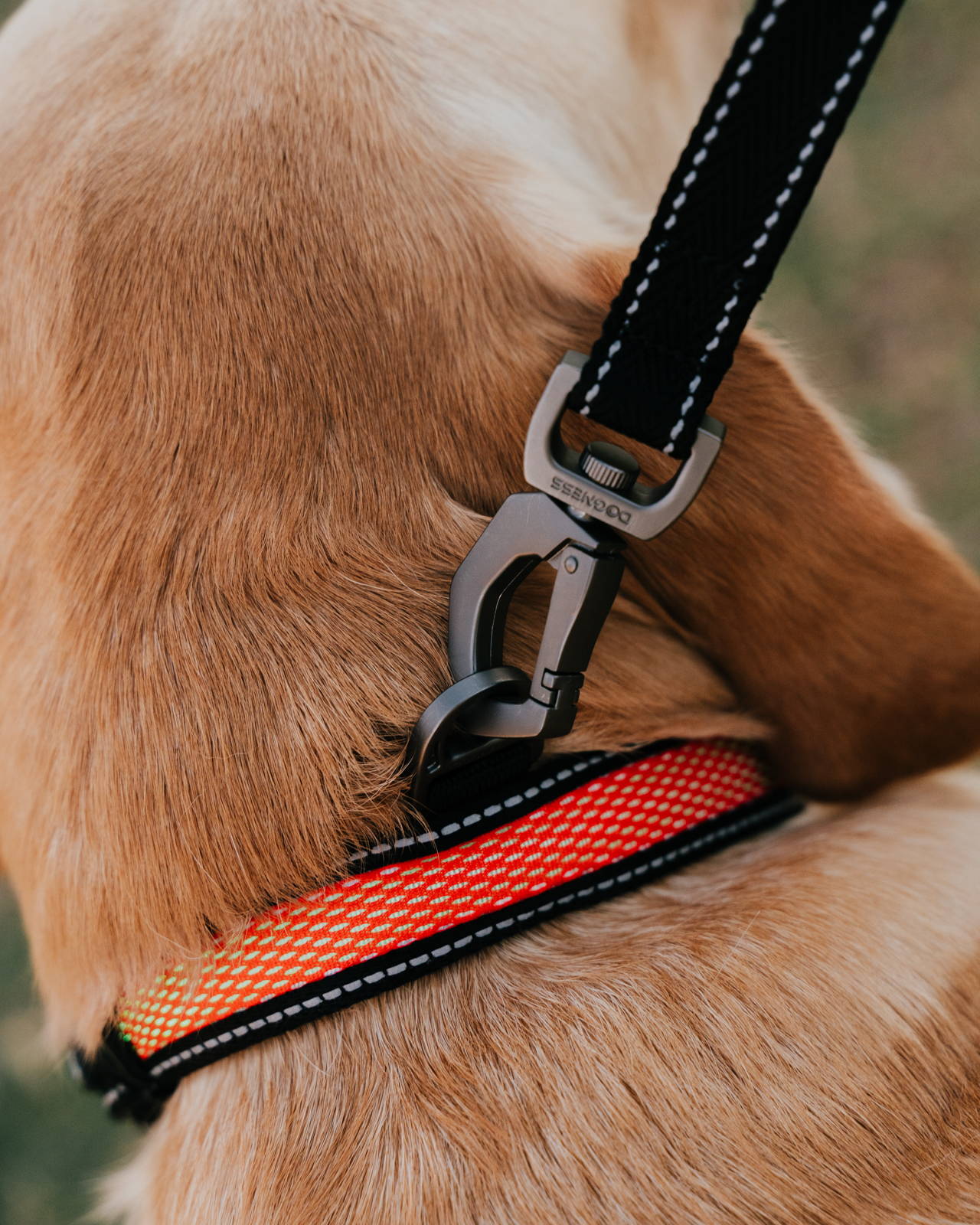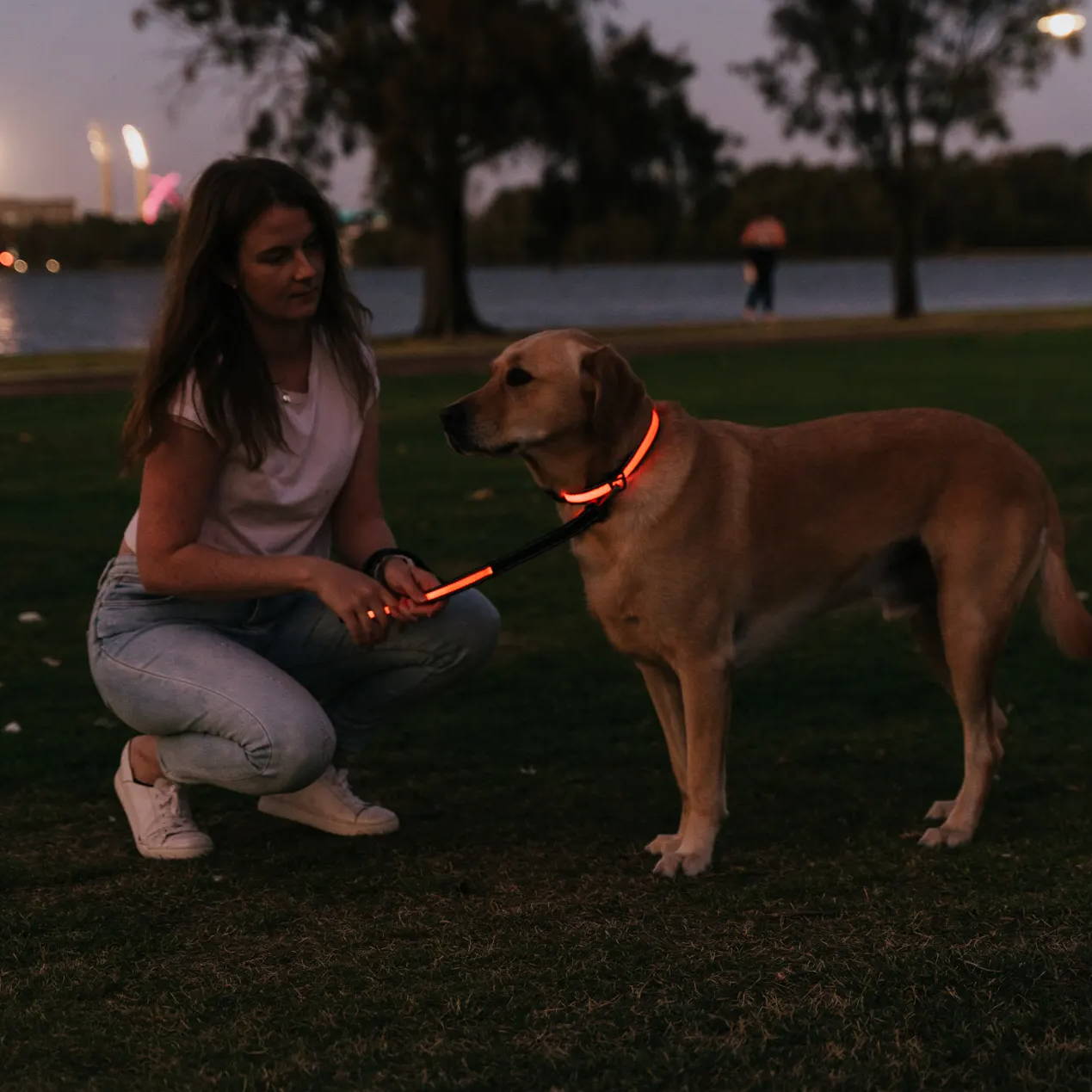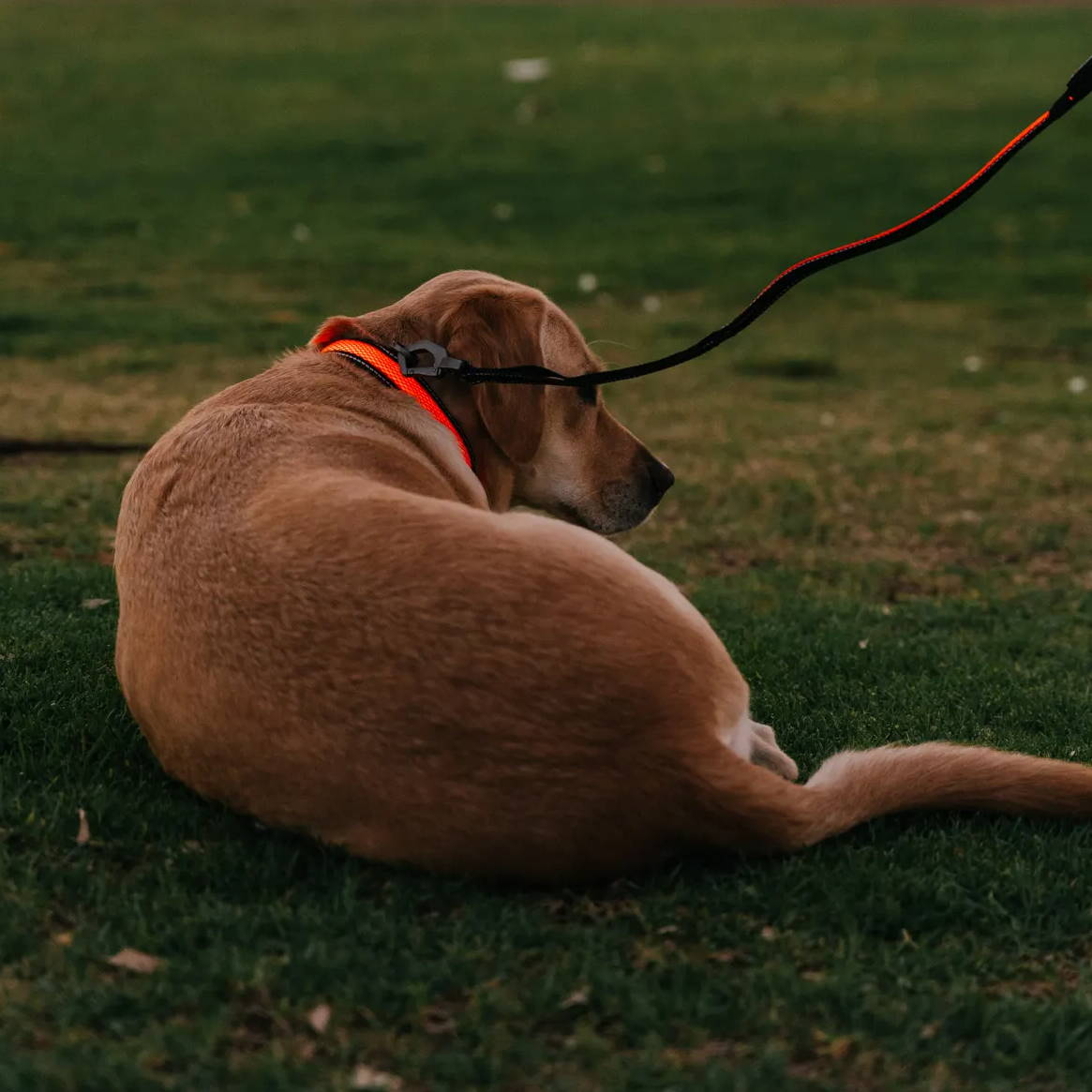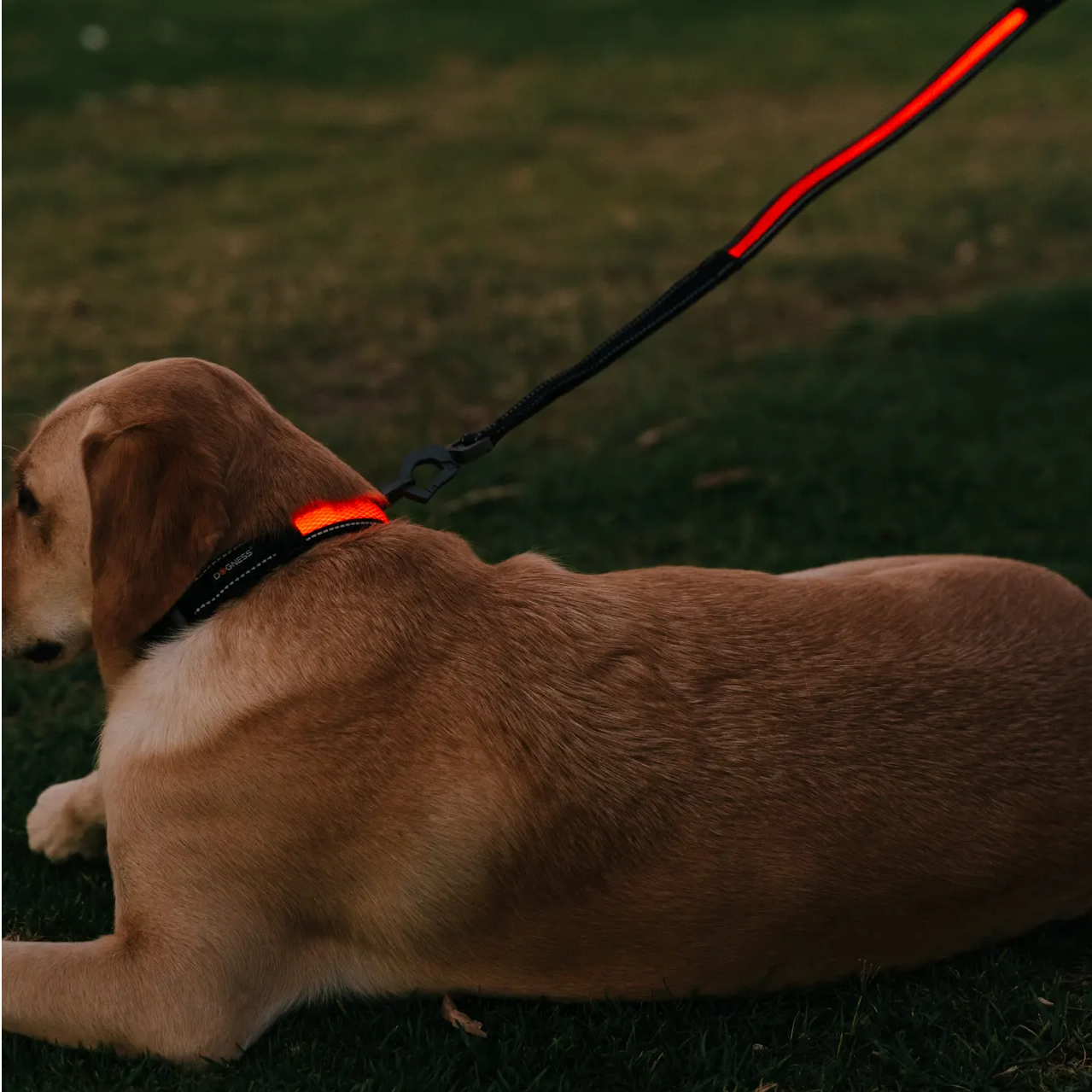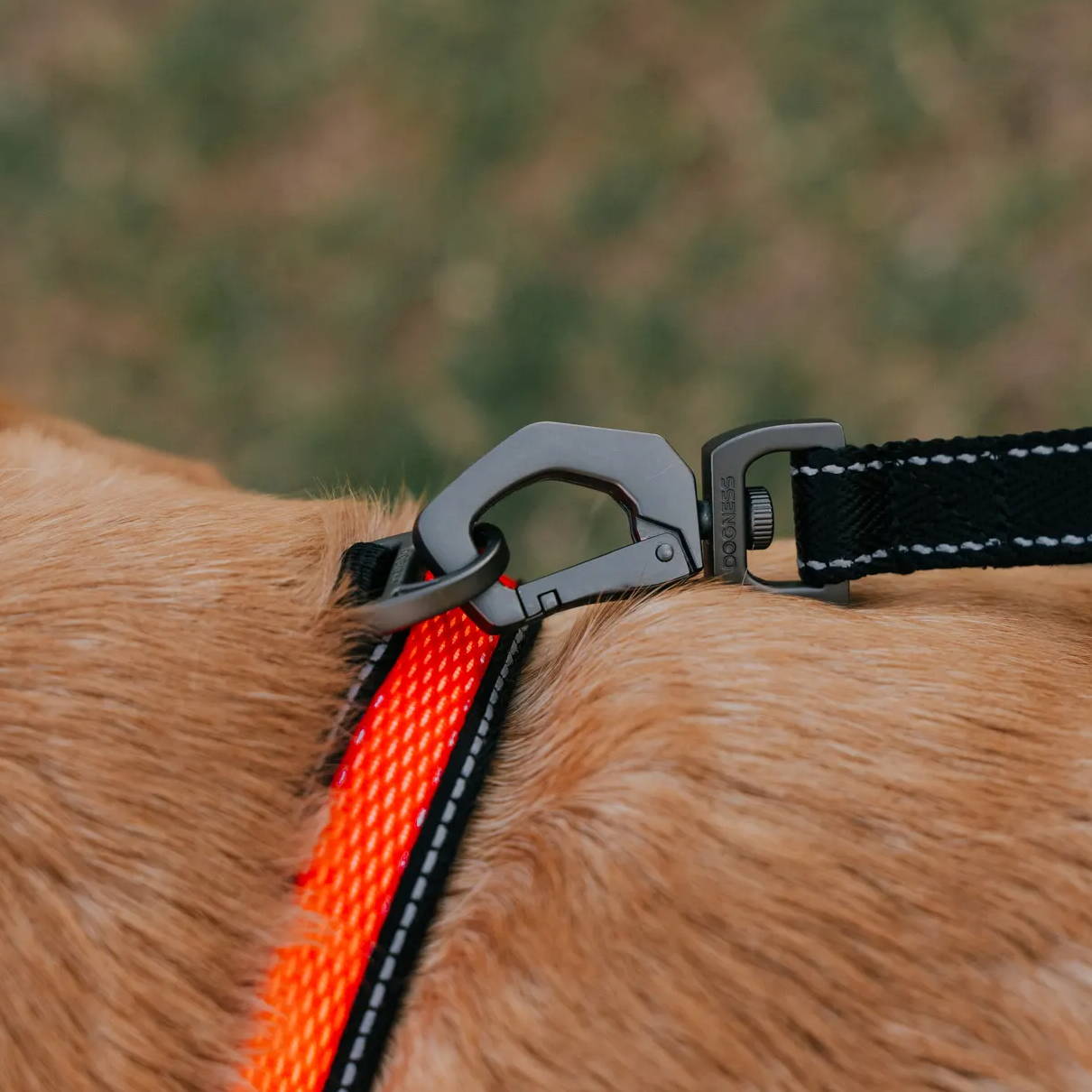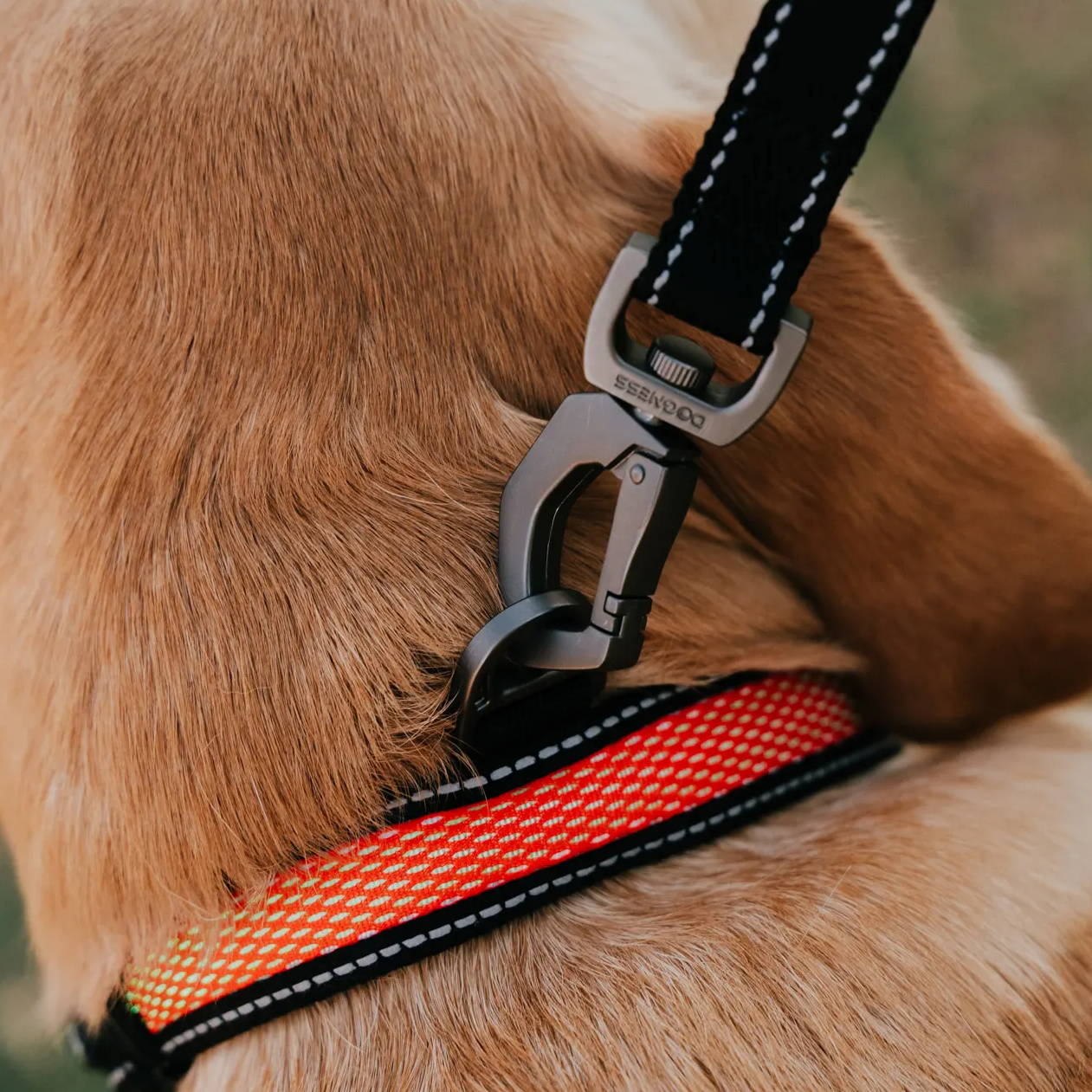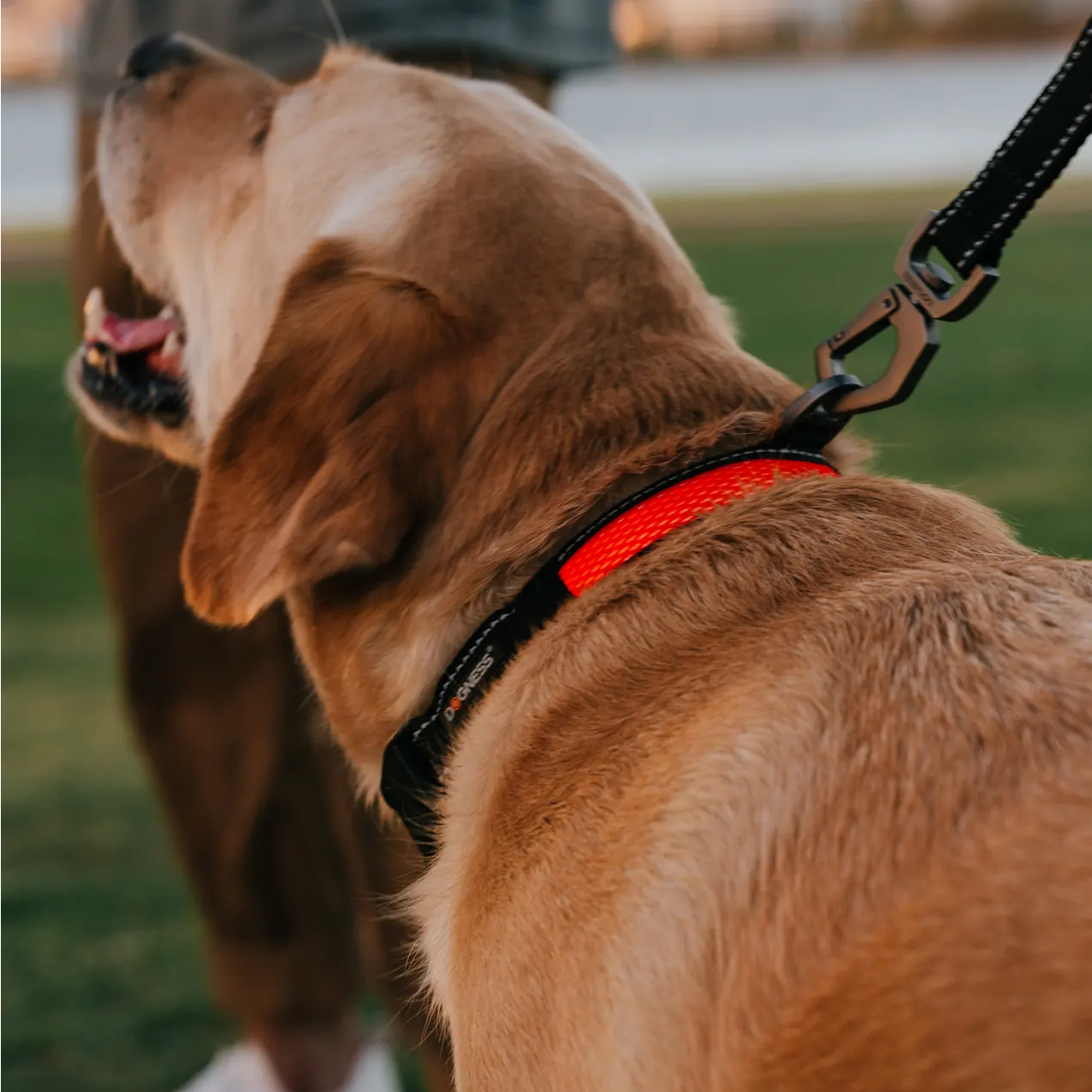 | | | | |
| --- | --- | --- | --- |
| Size | Width | Length | Min. Tensile Strength |
| | | | |
| | | | |
· Patented Swivel AlumiClip
· Premium Nylon Webbing
· Premium LED Light Strip
· Polyester Mesh Cover on light strip
· Reflective Stitching
· Neoprene Padded Handle
· Plastic Light Switch Box

Battery Type: Lithium-ion
Voltage: 3.7 V
Capacity: 100 mAh

1 x LED Dog Leash
1 x USB Charging Cable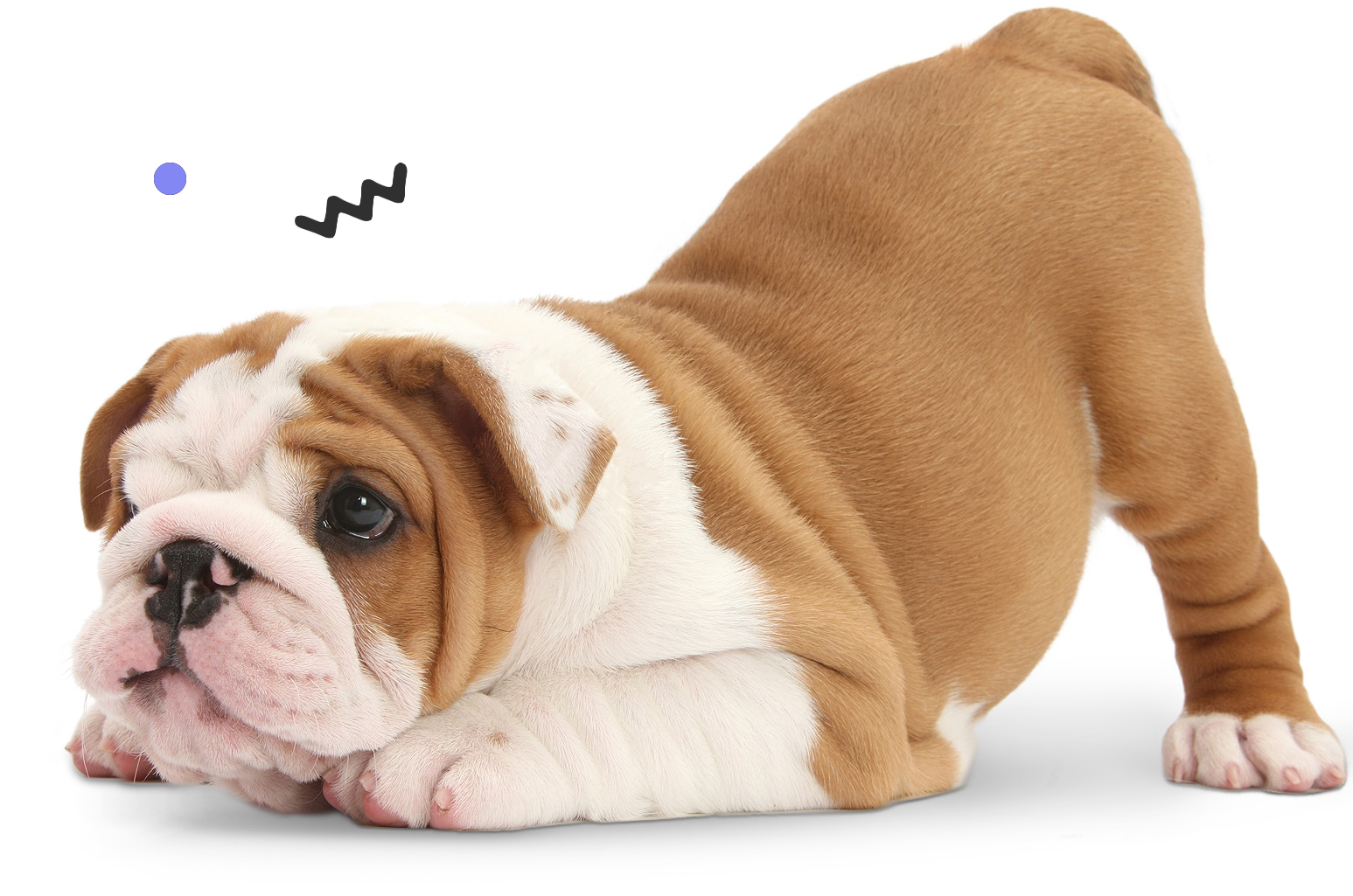 It all started out with the love for our furry companions.
We want to create a strong bond between pets and humans by providing the essential gears to all the pet parents.
Always taking the comfortability and security of your pets in mind, as well as the comfort and ease of use by you, we bring pets and humans together through thoughtful design.
We are doing better while doing well. Our passion remains the same throughout the decade of establishment and development of Dogness. We'll never cease to impress and be inspired by pet parents around the world.
COME ALONG THE JOURNEY WITH US NOW!
It all started out with the love for our furry companions.
Always taking comfort and security of your dogs in mind, we deliver high-quality products that will bring you the convenience and joy for better bonding with your beloved ones.
Our passion remains the same after a decade. We'll never cease to impress and be inspired by pet parents around the world.
COME ALONG THE JOURNEY WITH US NOW!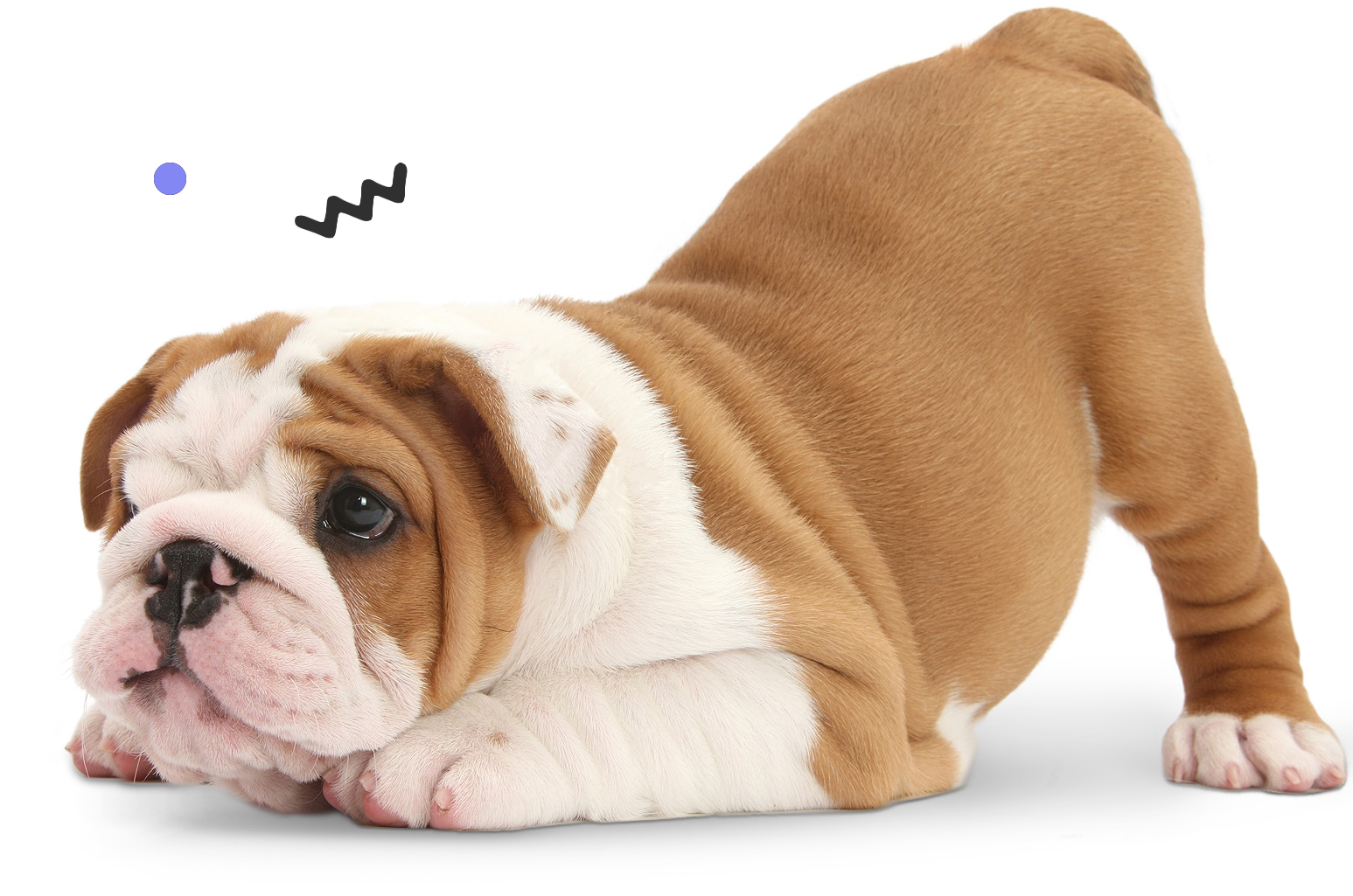 Your questions, answered.
Is this leash reflective if the lights are not on?
Yes. There are reflective stitchings across the leash enhancing your dog's visibility even when the LED lights are gone out of battery.

Yes. This LED leash is IP68 rated waterproof which is protected against dust and able to immerse in water.

How long does a charge last?
A full charge could hold for at least 6-hour of use.

Can I use it as an everyday dog leash?
Yes. This LED dog leash is made of premium nylon material. It's waterproof and reliably strong, suitable for everyday use. Just remember to recharge if you need to use the LED lights at night.

Does it run by batteries?
No. The leash is only charged up using an included USB cable.

Is the LED light strip on both sides of the leash?
No. The light strip is only constructed on one side of the leash.

Is there a matching LED dog collar?
How long does it take to get my order during Covid-19?
Due to the impact of Covid-19, the current delivery times around the world are somehow affected. According to our shipping suppliers, below is the estimated time each country takes to deliver during this period.

North America:
United States: 6-10 business days (Expedited Shipping: 4-7 Business Days)
Canada: 10-20 business days

Oceania:
Australia: 5-8 business days
New Zealand: 6-9 business days

Europe:
United Kingdom: 5-8 business days (Expedited Shipping: 3-5 Business Days)

Germany, France, Italy, Spain: 6-10 business days (Expedited Shipping: 5-8 Business Days)

Belgium, Portugal, Austria, Netherlands, Denmark, Sweden, Hungary, Czechia, Slovakia, Croatia: 6-10 business days
Switzerland, Ireland, Greece, Luxembourg, Norway, Finland, Poland, Estonia, Romania, Latvia, Lithuania, Slovenia, Bulgaria: 7-12 business days

Asia:
Singapore, Malaysia: 3-6 business days
Japan, Thailand, Vietnam, Philippines: 5-8 business days
Hongkong, Taiwan: 3-4 business days

For the rest regions of the world, the local delivery is currently very unstable due to the outbreak. We are still coordinating with the shipping suppliers. And we will update here as soon as we have any information.

Do you offer free shipping?
We offer free shipping on all non-smart product orders including collars, leashes, and harnesses.

For smart products*, we offer free shipping on orders over $30 USD. For orders under $30 USD, there will be a $4.99 USD shipping fee.

*Smart products refer to Smart Cam Feeder, Smart APP Feeder, Programmable Feeder, Smart iPet Robot, Smart Cam Treater, Smart Fountain (For Dog), and Smart Fountain (For Cat).

What are the return and warranty policies?
If for any reason you are dissatisfied with your product, you can return it for a full refund within 30 days following your delivery.

To be eligible for a return, your products must be clean and undamaged.

Join Dogness VIP List & Get 10% Off Your First Order!