7 Amazing Benefits of Using Dogness Smart Cam Treater
7 Amazing Benefits of Using Dogness Smart Cam Treater
It can be stressful to leave our pets behind when we go to work or away for the day. They can feel lonely or even have separation anxiety when left for extended periods of time.
Thankfully, there's Dogness Smart Cam Treater, an all-in-one smart sitter that allows you to monitor your pets, interact with them, and comfort them with your voice wherever you are.
Here are 7 awesome benefits of using the device.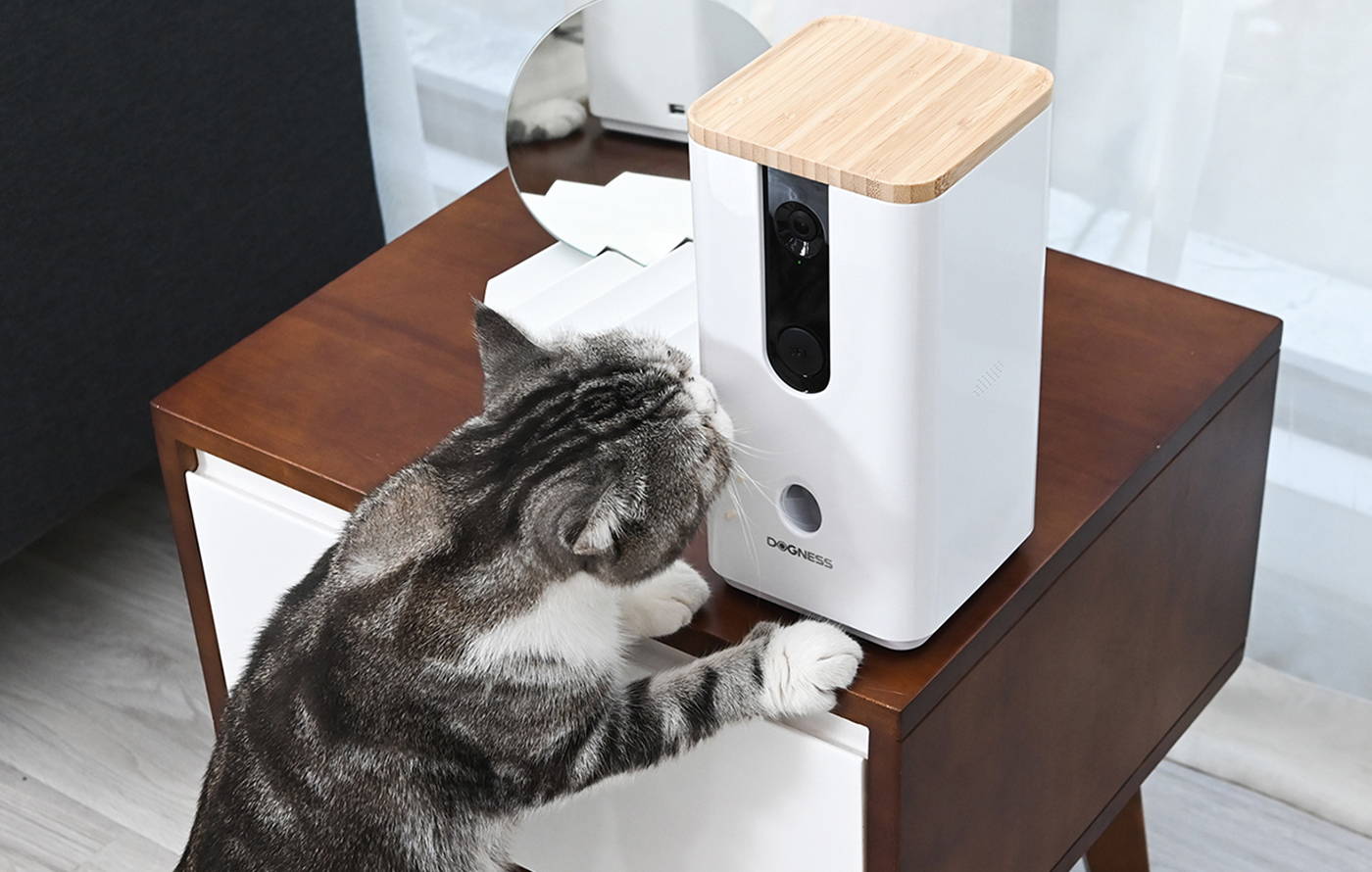 1. Let you monitor your pet anytime, anywhere

With the HD camera, you can have the firsthand that your pet is happy and safe, even at night (yes, it has a night vision). You can catch dangerous symptoms or abnormal behaviors before it's too late.
---
2. Help alleviate pet's separation anxiety

When your dog is scared and barking excessively, you can tap the microphone to comfort and soothe them by voice. Besides, you can use treat tossing as a distraction for situations like anxious barking or excessive chewing.
---
3. Interact and have fun with your dog while you're away

You can toss treats remotely to play games of fetch with your dog from anywhere. That way, your dog will stay entertained and happy throughout the day.
---
4. Train your dog for good behavior and correct their bad behavior remotely

It helps reinforce good habits or reprimand bad ones. You can also use treat tossing as a reward when your dog stops the destructive behaviors.
---
5. Capture cute and precious moments

Whether you want to capture your pet's cute moments or the evidence of some bad behavior, you'll never miss the milestones and precious moments.
---
6. Stay social and share the love with everyone

Using the Dogness App, you can easily share the pictures and videos of your furry pals through social networks for everyone to enjoy! So you can still stay social during the coronavirus quarantine. Your dog could be the next viral superstar!
---
Knowing your pet is safe and happy, you will have a stress-free workday, even at night. You'll love the peace of mind it provides.
It's about pet. It's about pet person. It's about love.
Join our Dogness Club for pet tips, discount codes, and more!
---